Although the details of a particular experience may fade, the feelings and emotions accompanying it remain etched in our memories forever. The OriginAL was created to provide young Albanians in the diaspora an opportunity to reconnect with their roots and encounter their country of origin from a fresh and exhilarating perspective.
We are overjoyed to have achieved this goal with the inaugural edition of OriginAL. Through our program, we were able to craft unforgettable memories, forge deep friendships, and evoke a wide range of emotions that will remain with our participants for years to come.
But don't just take our word for it. We've asked some of our past participants to share their experiences and describe what OriginAL means to them. And we're thrilled to invite even more young people in the diaspora to join us and create unforgettable memories and experiences.
Read their stories and become a part of this unique experience this year by joining OriginAL. Let their experiences inspire you and ignite your curiosity as you embark on your journey with OriginAL.
To have this incredible experience, APPLY NOW!
Testimonials
Frederika Perja was among the 40 participants who participated in OriginAL in August 2022. Having had an amazing experience, she encourages all young Albanians in the diaspora to apply for OriginAL 2023 and join in on the adventure.
"Thanks to this incredible experience, I was able to learn about the culture and history of both Albania and Kosova."
The experience was amazing for Daniel Daniel, mainly due to the fantastic people he met along the way and the historical places he had the privilege of visiting.
"It was a really incredible experience for me. First of all, I am for the people that I met that I will always bring into my heart. And second of all, for the places that I saw that were full of history and helped me have a bigger perspective," states Daniel.
Diellza Vejseli describes OriginAL as a program unlike any other and invites other diaspora youth to participate in this unique opportunity.
"In the end, we regret the chances we didn't take and the decisions we waited too long to make."
Jetnis Avdijaj's connection with Kosova and Albania has always been special, but OriginAL made it even stronger.
"It's a great opportunity to learn more about these two countries, to visit these two beautiful countries, and to meet young people with the same interests and history as you."
Elsa Vejseli characterizes OriginAL as a life-changing experience in the best possible way.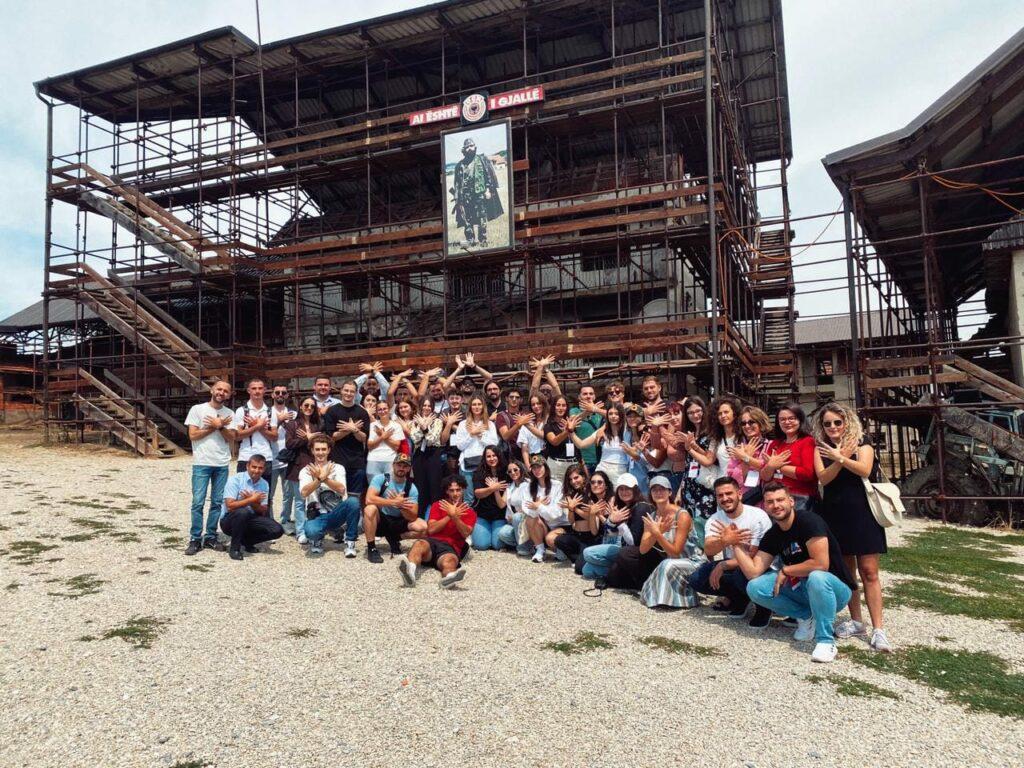 "I just really urge everyone who's eligible to apply and to just make use of this amazing diaspora that we have as Albanians. And really, this project has been so long overdue. And yeah, I just don't miss this amazing opportunity."
Ron Mehana, a participant from Germany, encourages everyone who wants to learn more about their Albanian roots and origin to join OriginAL and explore the most beautiful places with Albanian youth.
"I am sure that this will be an unforgettable experience for you as it is for me. Do not make the mistake of missing this opportunity and apply as soon as possible."
Bledar Haxhiaj from Italy suggests that OriginAL is an opportunity to seize and make the most of it.
"My parents and friends are now very happy and proud of me for taking part in this project."
During the first OriginAL program, there were also participants from Turkey. For Sena Yapici, whose grandparents emigrated from Albania to Turkey decades ago, OriginAL was a program she had been eagerly waiting for years.
"I get excited as I still remember the OriginAL memories. It was better than in my dreams. I'm sure you will have one of the best memories of your life", states Sena.
Sara Mishi, also a participant from Italy, considers OriginAL one of the most remarkable experiences she has ever had.
"Participate in this program because you are going to have a great experience to know a lot of people from a lot of other countries in the world and know your roots."
Kristina Zekollari, born and raised in Greece, attests that OriginAL not only allowed her to reconnect with her roots but also helped her forge many meaningful friendships.
"I don't have any words to describe it; it will always be an experience that I will treasure in my heart."
Dita Dreaj from USA, says that this opportunity seemed so 'unreal' at first.
"At first, the opportunity seemed so unreal, but that's what I think makes it so special. It not only met my expectations of what the experience was going to be, but it completely surpassed it".
These are just some of the young Albanians in the Diaspora who participated in OriginAL 2022 and shared their impactful experiences with the program.The testimonials of past participants speak to the life-changing nature of this experience, encouraging others to apply and embark on this unique adventure However, our goal is to reach and impact even more young Albanians in the Diaspora through OriginAL. We invite all young Albanians in the Diaspora to join us in OriginAL 2023!